Here at Sandy Ridge, we believe that engaging children in the bible is the key to cultivating a powerful church!
Ridge Kidz meets Sundays from 9-10 AM and 6-7 PM and Wednesdays from 7-8 PM. We also have occasional special events, musicals, and other exciting services. We would love for child, from four years old to fifth grade, to join us for as many of these meetings and events as possible!
We partner each Thursday morning with Prospect Elementary's Prayer Group and every Tuesday and Thursday with Prospect Elementary's Good News Club.
If you have any questions about the Ridge Kidz, please see Kelly Powers, Kelly Nance, or Stacy Davis!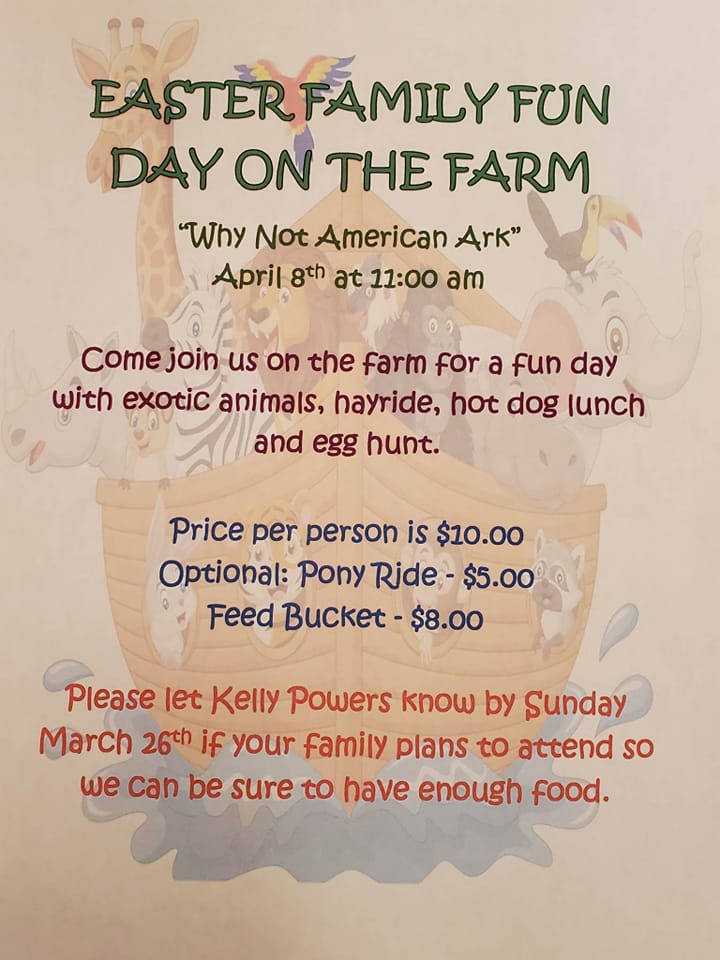 Easter Family Fun Day on the Farm
SATURDAY, APRIL 8, 2023 | 11 AM
All families are invited to join us for a fun day on the farm at Why Not An American Ark! We'll enjoy the many animals, a hayride, hot dog lunch, and an easter egg hunt!
Price per person is $10.
Meet the leaders of Ridge Kidz: