Here at Sandy Ridge, we believe that spreading the gospel of Jesus Christ to middle and high schoolers is a powerful ministry!
Our youth group meets Sundays from 9-10 AM and 6-7 PM and Wednesdays from 7-8 PM. We also have special events monthly. We would love for every middle and high schooler to join us for as many of these meetings and events as possible!
We partner each Wednesday morning with Parkwood Middle School's YCI Youth Group and Parkwood High School's FCA group.
If you have any questions about the Rooted Youth, please see Jeremy and Crystal Ellis or Ryan and Crystal Goins.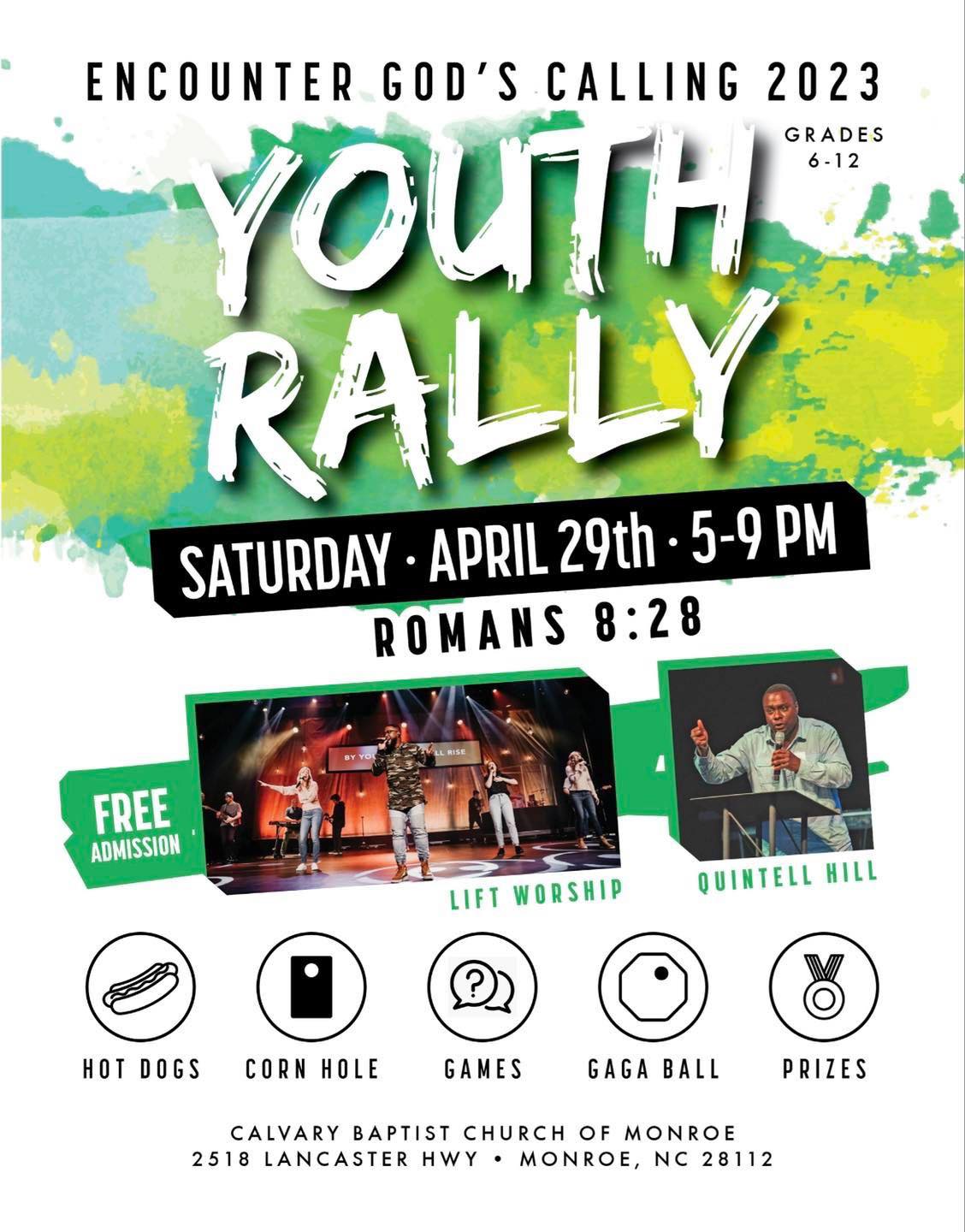 Encounter Youth Rally 2023
SATURDAY, APRIL 29, 2023 | 5-9 PM
Encounter is a youth rally is being hosted by several churches from our community. This event will disciple, challenge, energize, and equip students with a desire to worship and share the gospel!
We would love for as many middle and high schoolers to join us for this upcoming youth rally at Calvary Baptist Church of Monroe! We are looking forward to worship with LIFT Worship, the message with special speaker Pastor Quintell Hill, and of course food, games, prizes and more!
Meet the leaders of Rooted Youth: